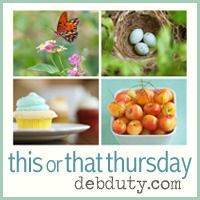 Hi everyone, if you haven't read I have a photo blog now!
Hopefully to expand more of what I love to do, enter more challenges, and mainly not to clog my other blog.
So today I guess I will have a photo overload, I hope you will hang in there with me.
I went outside last yesterday afternoon to take our pups out. As I looked up at the sky I noticed how beautiful the moon and clouds were, and a jet passing leaving streaks across the sky, then another, and another. I had already ran in to get my camera to capture what I saw.
I literally laid on my back on the ground and shot this one so I could capture all that's in this photo.
And then the jet's appear!





And to my neighbor's side, this is what I saw, what a difference!

This is SOOC, no reason for an edit, so pretty.

The tiny dot in the center is a bird. :)
And two more houses down, our other neighbor's home looks like a cabin in the woods!
I found this was a beautiful take on it.
Thanks so much for stopping by!
Lori