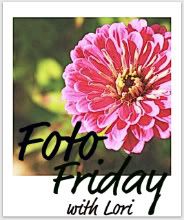 I'm sharing two images, one is SOOC and one with a texture
SOOC
This I opened in PSE10 and used a texture called Linda from Nancy at
Tell me which you like best, I can't decide.
Anyway incase your haven't seen all my post, this is my new baby Lilly, I call her Lilly Belles. All my babies have two names, hehe. We adopted her last weekend. Todd knew I have been wanting a cat for a long time, so here she is, spayed, almost two years old, sweet as can be, and I love hers!
Now enough of my ramblings, it's time for you to link up your "Perspective" shots! I can't wait to see what everyone comes up with this week!
Next week's theme "Texture"
Sharing here: