I can say my weekend was nice, we drove out to a lake, took a few pictures, it began to rain, and we just drove and talked. We talked a lot about the wedding, making plans and fishing. Ah, that was nice, just driving and talking, and watching the rain.
Now to rewind my week in pictures...
Sunday I was able to finally get a picture of the Wren eggs in the nest. There are four, but mother Wren hasn't let me get too close. They are on my back porch. We watched her build the nest and father Wren sing in the morning to warn others to stay away. Love!
Monday- Another finally, I was able to catch Mallie lying on top of Charley on top of the couch! They crack me up!
Tuesday-This is my angel guarding my garden.
Wednesday-We had a lot of rain that day!
Thursday-I said YES to the dress! Not a great pic, but you can view it
here
Friday-Todd caught a six pound trout that he was very proud of!
Saturday-We drove out to the lake, we had a wonderful day.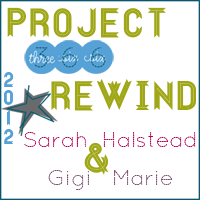 Thanks for stopping by!
Lori
I'm offering sponsor swaps through the end of June if anyone is interested.