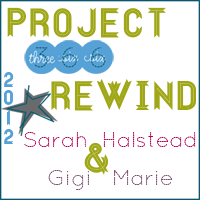 Week 21, the end of May, wow, the year seems to be moving along fast!
This is my favorite photo for the month. I love the fact that I captured the butterfly actually feeding.
Sunday- My son Scott will turn 25 Monday, he wanted to go tubing behind the boat and have a fun day on the river!
Monday- Darien's cute lace socks. She is such a sock person. :)
Tuesday-My wedding Smash book arrived from K & Comapny!
Wednesday-A storm came through and blew this limb down on top of my Crepe Myrtle tree.
Thursday- The baby birds on my back porch peeking out of their nest.
Friday-Todd had the day off and built me a garden bench! Love it!
Saturday-Todd and I went shopping at the antique stores looking for vintage items for the wedding. I found this adorable vintage 1940's train make-up case! Total score! This will be used for guests to place cards in. I have to make a "CARDS" sign to hang in it. I love Pinterest!
All and all we had a pretty good week!
Thanks for stopping by,
Lori