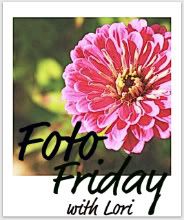 This giveaway item is a Camera Creature that's attached to your lens with a squeaker to get little ones to look at you! I bought one myself, of course I have the frog. You can pick your favorite!
Eileen is the owner of Camera Creatures, a mother of three and has a serious interest in photography. She's loves candid shots but realized she had a serious problem getting all three children to look at her camera. She looked at other handmade lens accessories and decided to join the ranks and thus was born Camera Creatures LLC.
The next giveaway item is a Scrabble Tile Polaroid necklace, so cute! This handmade item is from the Frilly Chili on Etsy. Cama began her shop because she had the need to create. She's a wife, mom, photographer, and lover of fun and different things. Visit her shop and Heart her!
The last giveaway item is a "I shoot people for a living" key chain.
This key chain is Domino sized, 1x2 inch. Jordan Nicole is a Mother/Daughter team that have been selling their items for ten years, from craft shows to online selling. All of their items are handcrafted by these ladies in their Pratt Kansas Studio. Visit their shop goddess glass on Etsy and heart them!
The judge will be the talented Kim Young from Mom Tried It! I'm so excited to have her judging for us! If you don't know Kim, please visit her page, follow along, she has lots to share.
Last week's theme was "Photo Taken at Night"
Here is our featured photo this week:
Whoa, look at this moon over Denmark! Spooky, but stunning right?
This image was taking by Hannah Katinka. Thanks so much for sharing this beautiful image.