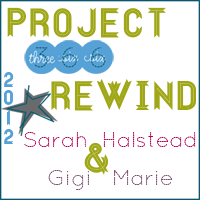 Let's rewind my week:
Sunday-This black & white moth flew around the house most of the day. I took a picture when it landed on the moulding.
Monday-Mallie is so ready to have her puppies! She looks miserable.
Tuesday-Vallon spotted a lizard peeking around the corner of the house.
Wednesday night for dinner we had fried fish!
Thursday night Vallon was super excited to help with dinner.
Friday the 13th was a terrible day.
Mallie goes into labor and loses her first puppy and we take her to the vet, knowing she will have a c-section. Long story short, the other puppy doesn't make it either. The second picture is after she gets home that afternoon. Sad day.
Saturday-Vallon fell asleep on the kitchen floor, I had to get a picture!
Thanks for stopping by,
Lori