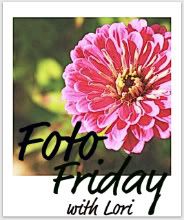 Now it's your turn to link up your
Guidelines:
Link the URL of your blog post, not your home page.
Include my button or link back to me.
Follow the week's theme or submit what you like.
Photo must be taken by you.
Visit other blogs with words of encouragement, and leave a comment.
Foto Friday begin's each Friday morning at 12:01am and ends Sunday at midnight, Central Standard Time.