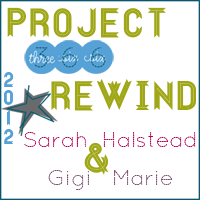 Hello Everyone!
Here's my week in rewind...
Sunday-I started making these treat bags for the kids' Halloween party.
Monday-I burned my arm badly getting something out the microwave.
Tuesday-We took Vallon to a Halloween puppet show at the library.
Wednesday-I tried my first Pumpkin Spiced Frappuccino, pretty good!
Thursday-Vallon got a Spongebob cookie from the grocery store, cute!
Friday-Todd and I were bought off from work. We decided to take Vallon on a nature walk. I took a photo of the trees above us, pretty!
Saturday-Some of the toys from the toy room. We shampooed carpet, and getting ready to paint!