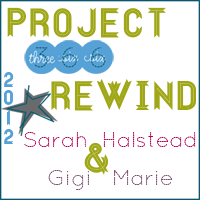 Happy a day late Mother's Day!
My house was full so no blogging yesterday.
Here is my week in rewind.
Sunday- Vallon loves to ride the lawn mower, he even plays on it when it's not in use. Boy toys, ha!
Monday- A vintage piece I bought for the wedding.
Tuesday- It was my son's 28th birthday. I made him this card and bought him a small cake, he's been on a diet lately so I didn't want to temp ANY of us too bad..hehe!
Wednesday- My Wedding Dress came in early, I was really surprised!
Thursday- My cat climbed in the window sill in the bathroom and knocked a lot of things over. It sounded like a bomb going off when you're sleeping. So, my frog is broke and the candle stick holder! That cat hasn't realized yet she doesn't fit in the window sill!
Friday- I'm going to be a Grandmother again! Happy and worried about my daughter at the same time. This will be an at risk pregnancy, we were already warned of that. First OB appt. will be Wednesday.
Saturday- I took a few hundred pictures of a baby bird in the yard. She is so pretty!
Thanks for stopping by and viewing our week!
Lori