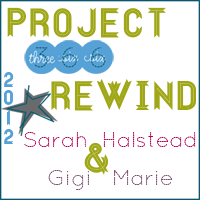 Hopefully everyone had a wonderful weekend and a great Father's Day! Our weather has cleared up and and it was a very pretty weekend, last week not so much!
Sunday-Preparing to scrapbook old photos, I found a baby photo of my grandson tucked away in one of the old albums. I have no idea why I put it there. Love this picture!
Monday-I was outside chasing that ole' woodpecker again!
Tuesday-One of my daycare children brought us fresh veggies from his garden!
Wednesday- We canned blueberry jam in daycare. My first time ever and I am proud! It tastes so good! The recipe can be found HERE on my other blog.
Thursday-We have been having plenty of rain lately. You know the old saying it's raining cats and dogs? Well this morning it came true, this cute kitty showed up at our front door in all that weather. We found her a good home, whew, because if not, you know....
Friday-Happy mail! I ordered skeleton keys from Etsy for the wedding to go on the favor boxes. Not vintage technically, but there is no hope trying to find this amount in an antique shop. This will work. My daughters already want to make a necklace out of them!
Saturday-I took this photo of my daughter in the evening, I love the way the sun highlighted her hair. Sorda seventies feel, cool!
Thanks our week in pictures!
Thanks so much for stopping by,