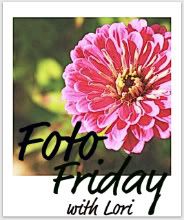 Welcome to Foto Friday #78
Christmas is almost here and I'm so amazed how fast this year has flown by. My new grand daughter will be here January 14th, my wedding in April, and both of these exciting events I feel we have just announced.
Sunday will be the baby shower and how real will that feel for my daughter and how exciting! She's naming the baby Emma Rose, so pretty. I am in love with the name Emma and come to love Rose. Seems everything around us right now is pink. Gotta love it!
So let's move on...Last week the theme for Foto Friday was "December Decor".
Here's the featured photo this week...
This image is from The Crafty Woman. Isn't this just a stunning photograph?! I think my jaw dropped when I first saw this, I mean wow! I love the lighting in this photo.Make sure to visit her blog, she has a Christmas photo tutorial, and tons of neat things on her blog.
Thanks for sharing and grab your button!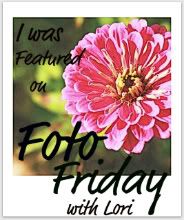 This week's theme is "Holiday Lights"
Sharing With:
Fabulous Friday
,
Favorite Photo Friday
,
1440
,
Rural Blog Hop
,
Thursday's Favorite Things
,
Look Who's Snapping
,
Photo Show Off
,
Little Things Thursdays
Now it's your turn to link your photo(s)